Mistress APRIL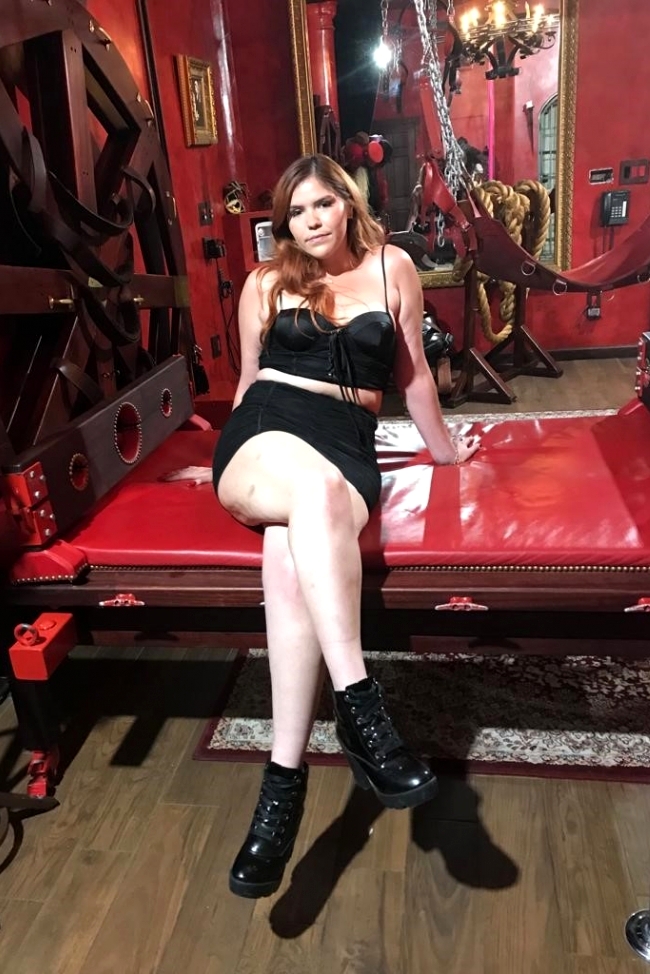 Vital stats
Height:

5'6"

Size:

36B-30-28

Dress Size:

10

Body Type:

Curvy

Hair Color:

Red

Eye Color:

Brown

Shoe Size:

9

Birthday:

February

Zodiac Sign:

Aquarious

Ethnic Background:

Hispanic

Languages:

English - Spanish

Smoker:

Yes
I'm in command
I look sweet but my rules are simple worship my every step.


Mistress april
Week of 09/26 to 10/02
Wednesday 5:30 pm - 1:30 am
Saturday 4:00 pm - 11:00 pm
Sunday 4:00 pm - 11:00 pm
DISCLAIMER: I only offer fetish, fantasy & role-play. There is no sex being offered. Please do not inquire about any kind of illegal activities as you will be asked to leave.
PRIVATE BDSM DUNGEON NYC